NEWS CENTER
HOT PRODUCT
Ball Mill

Ball mill also can be called ball mill machine or ball grinding mill, is the key equipment for grinding materials after materials are being primarily crushed. ...
Rod Mill

Rod mill, with other names of rod grinding mill or grinding rod mill, can be divided into dry type rod mill and wet type rod mill. ...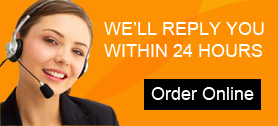 Raymond Mills can Produce Quality Gypsum Powder
Date: 11/24/2014 From: Fote Machinery Author: admin
To process gypsum powder has been one of the most important in the mining industry. Raymond mills are quite suitable to process the gypsum powder because of features of high working efficiency, low power consumption, small occupation area and little investment.
The gypsum powder is made of natural gypsum ore taking up about 60 billion ton of the total amount. As a member of the five gel materials, the gypsum powder plays a key role in the national economy and has been widely used in the fields of construction material, industrial molds, art model, chemical engineering, and agriculture and food industry.
China is a big country which makes a large amount of chemical gypsum. As the national economy develops rapidly and the Chinese mining machinery industry focuses on the environment protection, the desulfurization process of the power plant has become the necessary link operated by the power plant. There is a lot of flue gas desulfurization gypsum produced by the power plant as well as lemon citric acid, fluorine gypsum and other chemistry gypsum.
The Raymond mill made by our company adopts the advanced technology and is improved based on the traditional Raymond mill manufacturing mode. The finished product particle made by our Raymond mill can be adjusted casually so that the machine can meet all demand from the customers, which will help our company win good reputation.
To make full use of the natural resources and develop the gypsum industry is an important task for the construction of the recycling economy and will offer a new opportunity for our Raymond mills.