NEWS CENTER
HOT PRODUCT
Ball Mill

Ball mill also can be called ball mill machine or ball grinding mill, is the key equipment for grinding materials after materials are being primarily crushed. ...
Rod Mill

Rod mill, with other names of rod grinding mill or grinding rod mill, can be divided into dry type rod mill and wet type rod mill. ...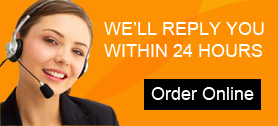 China's Mines Try to Enter to International Competition
Date: 4/21/2014 From: Fote Machinery Author: admin
To get exposure if you are a foreign firm looking to invest in one of China's largely state-owned mining companies is still a difficult task. This is mainly because the legal system isn't geared towards the mining industry.
Firstly, there are significant inconsistencies in the way the sector is regulated in China's catalogue system. This divides each region's projects into those which are encouraged, prohibited, restricted or permitted. However, firms that obtain permission to build an exploration site to look for one raw material may discover another and find that their license does not apply. The problem is that you are often exploring multiple commodities, so while looking for gold you might well find copper.
Secondly, joint ventures are required to disclose the capital that firms are planning on investing in the project. But whether miners find their treasure will greatly affect this and so specifying a figure at the start becomes impossible.
Lastly, even when a firm is granted an exploration license it only becomes a priority firm to obtain a mining permit for that site. Not having a guarantee that the company that finds the resource will be the one given permission to extract it, does not give potential investors the reassurance they need.
Both China's Ministry of Commerce and Ministry of State Land and Resources are now on board with securing foreign investment into domestic production. They are also encouraging these companies to use the latest technology.