NEWS CENTER
HOT PRODUCT
Ball Mill

Ball mill also can be called ball mill machine or ball grinding mill, is the key equipment for grinding materials after materials are being primarily crushed. ...
Rod Mill

Rod mill, with other names of rod grinding mill or grinding rod mill, can be divided into dry type rod mill and wet type rod mill. ...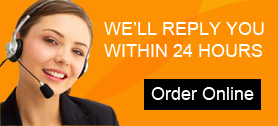 China Will Create a Large Iron Ore Mining Group
Date: 4/15/2014 From: Fote Machinery Author: admin
The Chinese Government is planning to create a large conglomerate of iron ore mining companies that would jointly produce half of its domestic iron ore over the next ten years. This development is part of the nation's plans to end its steel-making industry's dependency on imports of iron ore.
The large mining group will be led by Ansteel Mining, a state-backed company and the country's largest ore producer. The conglomerate would comprise six to eight mining businesses, reports The Wall Street Journal. China Metallurgical Mines Association noted that this strategy would allow the country to break its reliance upon imported ore and to support the transformation of its own steel industry, for international competitiveness. Under the plan, the association is working with the Ministry of Industry and Information Technology to develop and advance the project as soon as possible.
In addition, the country's top economic planning agency has requested steel companies to step up the search for potential iron ore assets abroad. Analysts and the government anticipate that the project would be completed by 2025. China makes half of the world's steel but depends upon international mining companies to supply the majority of the iron ore. The imports account for around 70% of the ore used in China's steel production, according to the Metallurgical Mines Association. More than half of China's ore production comes from small miners producing three million tonnes or less a year.
We believe that by creating a large iron ore mining group, the Chinese mining industry will go on a new way for further development.