NEWS CENTER
HOT PRODUCT
Ball Mill

Ball mill also can be called ball mill machine or ball grinding mill, is the key equipment for grinding materials after materials are being primarily crushed. ...
Rod Mill

Rod mill, with other names of rod grinding mill or grinding rod mill, can be divided into dry type rod mill and wet type rod mill. ...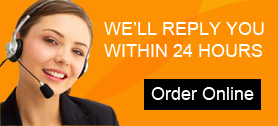 Principles for the Confirmation of Mine Production Capacity
Date: 4/7/2014 From: Fote Machinery Author: admin
What is the mine production capacity? Maybe many of us will not give a clear answer. Our experts describe that the production capacity of the mining enterprises also known as the production scale refers to the mineral output for unit interval in the normal production period. In general, we tend to calculate the annual mineral quantity and call it the annual productivity of the mining companies.
It's been accepted all over the world that the mine production capacity is a principal technical-economic index for the ore deposit exploitation. In order to confirm the mine production capacity, our experts list here several main principles that will guide the mining enterprises to take effective measures to improve their exploitation ability.
The principles for us to confirm the mine production capacity are as follows:
1. Matching principle: the mine production capacity and the mine service life should be matched with the ore reserves.
2. Policy principle: all mine production should be in line with the national policies and be in harmony with the national, local and regional development plans.
3. Market principle: the mineral products need to meet the market demand and requirements of the national economy.
4. Advanced technology practicable principle: the confirmed production capacity should combine the current technology and show the advantages of the technology.
5. Economic principle: the mine production capacity should guarantee the considerable economic and social benefits.
Knowing about what is the definition of the mine production capacity and how to confirm the capacity will surely help most mining companies and mining machinery enterprise to realize the technology and product improvement effectively and successfully.