PRODUCT CATEGORIES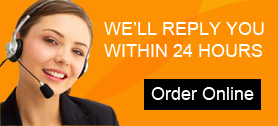 Overview
Tyre Type Multistage Combination Of Mobile Crusher Station Introduction
Mobile stone crusher plant, other names of mobile crushing and screening plant and portable aggregate plant, is widely used in mining crushing, construction waste recycling, construction waste production, highway and railway construction and bridge construction.
Fote mobile stone crusher plant is applied in mining, coal and cement industry for crushing hard materials, to reuse the construction waste and complete the earth and stone work, urban infrastructure, highway and construction site. Moreover, our company also can customize different tire type portable aggregate plant according to the needs of customers, welcome customers to choose.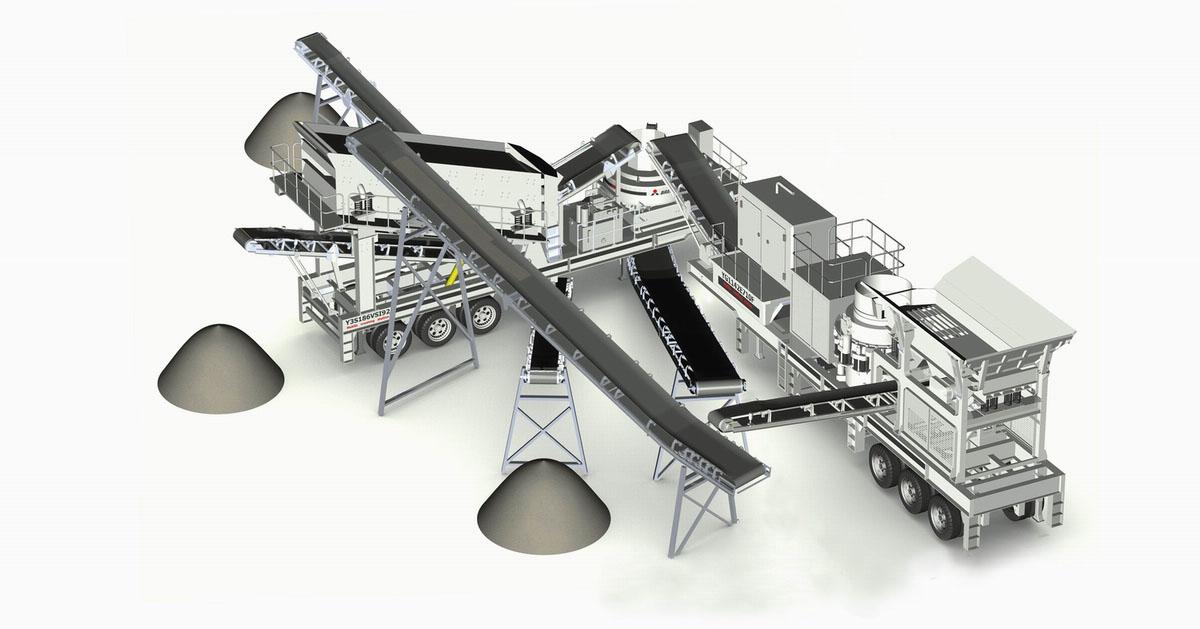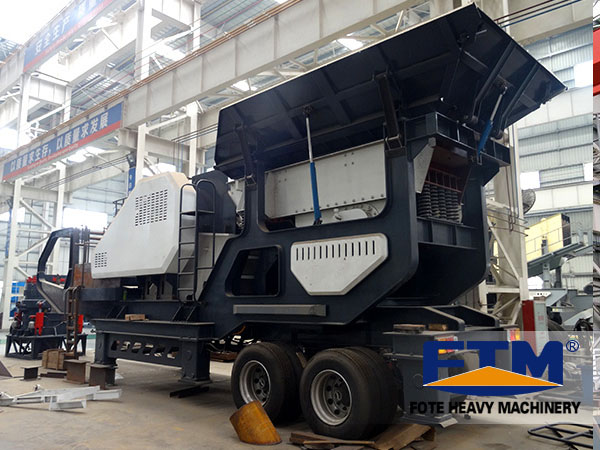 Tyre Type Multistage Combination Of Mobile Crusher Station Features
1. Easy to use, economical and practical, suitable for small and medium crushing plant;
2. Integration of vehicle motor and control box;
3. The mobile crushing and screening plant is equipped with jaw crusher, cone crusher, vertical shaft impact crusher, feeder and shaker;
4. Can move on rugged roads;
5. Vehicle installation support, efficient and convenient to station on crushing site;
6. Easy maintenance, simple to operation.
Parameter
| | |
| --- | --- |
| Model | Y3S23G93E46Y55B |
| Transportation length(mm) | 15200 |
| Transportation width(mm) | 2900 |
| Transportation height(mm) | 4350 |
| Crusher1 | PE400×600 |
| Crusher2 | PYB900 |
| Vibrating feeder | GZD960×3800 |
| Weight(t) | 45 |
| Vibrating screen | 3YZS1237 |
| Belt conveyor above screen | B500×14M |
| Belt under vibrating screen | B650×6M |
| Main belt conveyor | B650×9M |
| Double side-opening belt conveyor | B500×4M |