PRODUCT CATEGORIES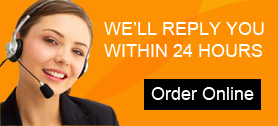 Overview
Tyre Type Counterattack Mobile Crusher Station Introduction
The mobile impact crusher, portable rock crusher or mobile crushing station refers to the mobile aggregation with impact crusher, and the portable rock crusher is also equipped with vibrating feeder and other supporting equipment. Tyre mobile impact crusher is one of the most popular mobile crushing station, so it's widely used in mining building materials, metallurgy and other industry.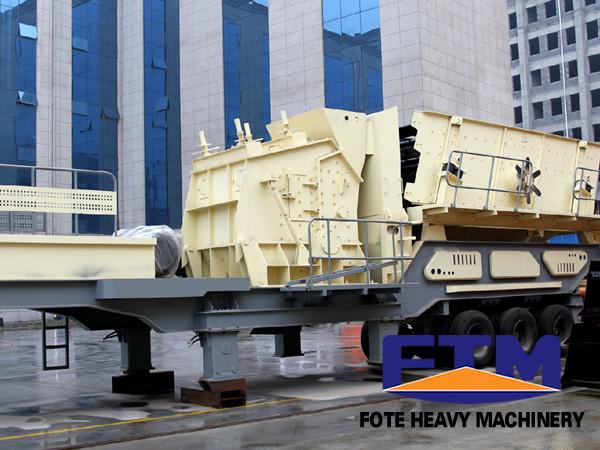 Tyre Type Counterattack Mobile Crusher Station Features
1. Vehicle installation support, fast and convenient on-site installation;
2. Stable performance, easy maintenance, flexible configuration;
3. Ship-shape steel structure design, low vehicle chassis, compact structure, modular assembly structure, small turning radius, easy to transport.
Tyre Type Counterattack Mobile Crusher Station Working Principle
Materials are evenly transported into the crusher by feeder, then be crushed by impact crusher, to realize circle crushing through closed system constituted by circular vibrating screen. Finished material will be discharged and transported through conveyor for continuous crushing operations.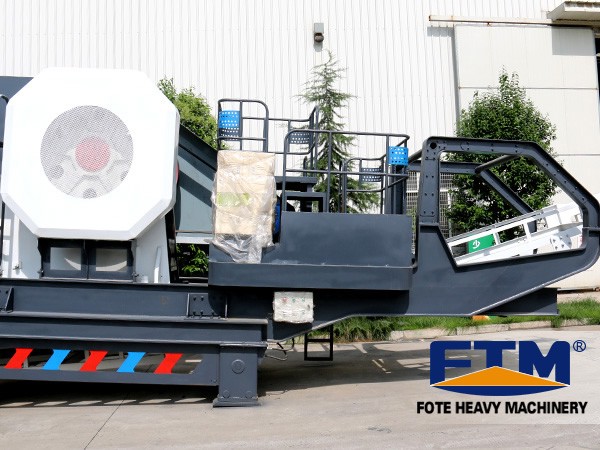 The circular vibrating screen of impact mobile crusher can be removed according to the actual production needs, to achieve the initial crushing of materials. The wheel mobile impact crusher is convenient and flexible to be used together with other crushing equipment.
Parameter
| | | | |
| --- | --- | --- | --- |
| Items | FTM938F1210 | FTM1142F1214 | FTM1142F1315 |
| Transportation(without and with length(mm) diesel generator | 12000 | 13500 | 13500 |
| Transportation width(mm) | 2550 | 2800 | 2900 |
| Transportation height(mm) | 3900 | 4450 | 4450 |
| Max. length(mm) | 12500 | 13500 | 13500 |
| Max. width(mm) | 2900 | 2950 | 2950 |
| Max. height(mm) | 4100 | 5200 | 5200 |
| Weight(t) | 39 | 44 | 54 |
| Tyre configuration | Dual axial | Tri-axial | Tri-axial |
| Impact crusher | PF-1210 | PF-1214 | PF-1315II |
| The Maximum feeding size(mm) | 300 | 300 | 350 |
| Capacity(t/h) | 70-130 | 90-180 | 120-250 |
| Vibrating feeder | ZSW950×3800 | ZSW110×4900 | ZSW110×4900 |
| Main belt conveyor | B800×8.5M | B1000×9M | B1000×9M |
| Side-opening belt conveyor(optional) | B450×3.2M | B500×3.5M | B500×3.5M |
| Genset (optional)(kw) | 200 | 250 | 330 |
| Iron separator (optional) | RCYD(C)-8 | RCYD(C)-10 | RCYD(C)-10 |