PRODUCT CATEGORIES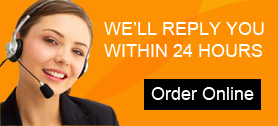 Overview
Tertiary Crusher Introduction
The tertiary crusher is with wide applications range and advanced international technology, and it is the most effective and reliable crushing machine at present, widely applied to fine crushing and medium crushing of grinding materials, refractory materials, cement, silica sand and steel shot.
Tertiary crusher is high efficient and energy saving crusher which can save 50% energy compared with the traditional fine crusher, so it's the most advanced fine crushing equipment in the world.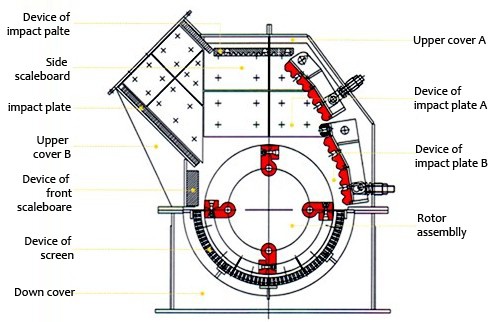 Tertiary Crusher Features
Five designing features of the high efficient tertiary crusher or fine crusher: high line speed, abrasion resistance materials, machine structure, design of the grid plate and the influence of rigidity attrition crushing. All these features make the fine crusher able to effectively control the secular stability of discharging granularity. Tertiary crusher also has advantages of high crushing efficiency, low consumption, dust prevention, long service life of quick-wear parts, low cost of fittings, high running rate and simple maintenance.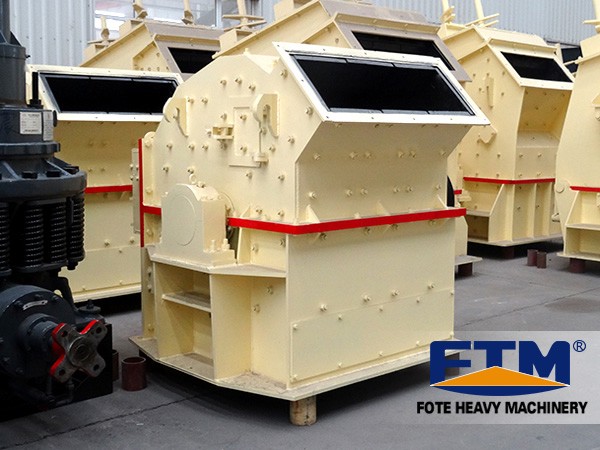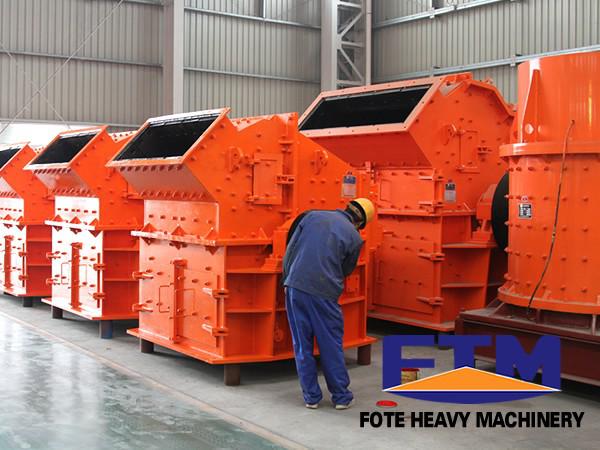 Tertiary Crusher Working Principle
Advantages and features of the high efficient fine crusher: materials entering the cavity successively fall on the high speed spinning hammer and get crushed for the first time at the hammering zone under the action between the hammer and counter board. After high-frequency hammering and striking, materials fall on the median septum piling up and then they slide down on the bottom dumping disk of the high speed spinning rotor. Then materials are thrown to the impact plate at high speed and then are enforced to be impact, crushed and ground when passing the mobile board hammer.
Parameter
PXJ tertiary impact crusher

Rotorø×Width
(mm)

Specification

800×400

800×600

800×800

1010×1010

1200
×1200

1400
×1400

1600
×1600

1800
×1800

Feed opening size(mm)

400×185

500×250

550×300

1000×350

1200
×450

1500
×500

1600
×550

1800
×800

Feeding size (mm)

<120

<180

<180

<180

<180

<190

<190

<190

Discharging size (mm)

0-10

0-10

0-10

0-10

0-10

0-10

0-10

0-10

Adjustable range of discharge opening (mm)

5-50

5-50

5-50

5-50

5-50

5-50

5-50

5-50

Cement Clinker(t/h)

10-30

1040

20-45

25-55

35-90

50-150

85-210

125-270

Limestone(t/h)

18-45

23-55

28-65

35-75

45-110

50-150

95-260

140-310

Power(kw)

4P 37KW

4P 45KW

4P 45KW

4P 55KW

6P 110KW

6P 160KW

4P 250KW

4P 315KW

Theoretical weight
3.9
4.5
6
10.5
14.4
22
35
49.7