PRODUCT CATEGORIES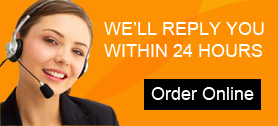 Overview
Single-stage Crusher Introduction
Single-stage crusher or single stage crusher can directly crush materials with particle size of 600-1800 mm to 25 or 25 mm, mainly used for crushing in building materials, mining, chemical and other departments crushing brittle and medium-hard materials, and materials with low moisture content such as limestone, rock and so on. Compressive strength of the material should be not more than 140 MPa. Single-stage crusher has large crushing ratio, low power consumption, small footprint, easy maintenance and other features.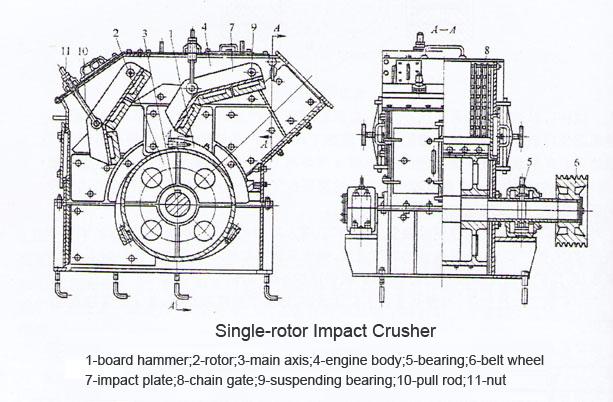 Single-stage Crusher Features
1. Large breaking ratio, with maximum feeding size up to 1.3-1.5m;
2. Adjustable particle size range of 3-150mm;
3. Good aggregate grain shape, powdery material ≤ 20%;
4. Work simplification can simplify the original two-stage or three-stage crushing to one-stage crushing;
5. Low operating costs, small power greatly reduces the production cost.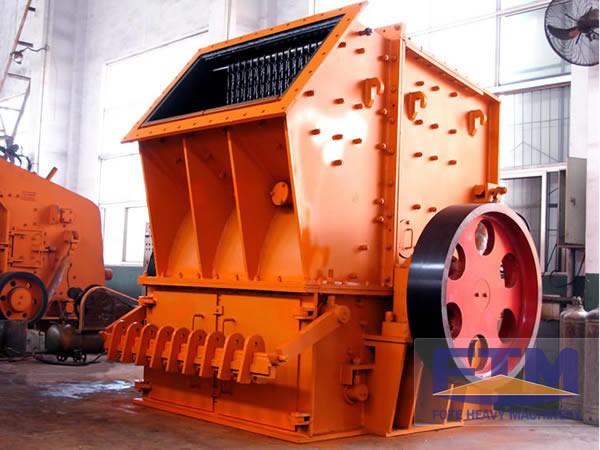 Single-stage Crusher Working Principle
After materials go into the crushing chamber of single-stage crusher, they will pile up on the middle bracket specially set inside the single stage crusher. The hammers run between the gap of the middle bracket and continuously crush the materials that will fall down. The falling small-sized materials will be further impacted and crushed by the hammers running with high speed, and finally the materials will be discharged from the bottom.
Parameter
Model
Type
Rotor diameter
Feeding size
(mm)
Product Size
(mm)
Capacity
(t/h)
Power
(kw)
DPC140
Single Rotor
1400
≤800
<3-8
100-140
6P 160-220KW
DPC160
1600
≤1000
150-240
4P 280-355KW
DPC200
2000
≤1250
330-420
6P 500-630KW