PRODUCT CATEGORIES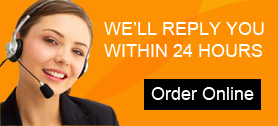 Overview
Shaking Table Introduction
Shaking table is also called gold shaker table, concentrator table or shaking table separation. Gold shaker table is a gravity ore dressing equipment used to separate fine materials.
Concentrator table is widely used to sort tin, tungsten, gold, silver, lead, zinc, tantalum, niobium, iron, manganese, titanium, coal, etc. When the shaking table separation is used to separating tungsten and tin ore, the effective recycling particle size range is 2-0.04mm.

Shaking Table Features
Gold shaker table integrates technology of domestic concentrator table and gravity dressing and it has the advantages of high concentration ratio, high dressing efficiency and simple operation. Compared with traditional technology, Fote shaking table does not need reagent and is with low energy consumption and high cost performance ratio.
Shaking Table Working Principle
Fote shaker table or gold shaker table refers to that on a slant table, relying on the combined effect of the symmetrical and reciprocating motion of the mechanical slabstone and the lamella slant water flow, the ore particles become loose, layered and zoned on the table, thus separating the minerals based on density.
Parameter
Name
Grit
concentrator
table
Fine sand
concentrator
table
Sludge
concentrator
table
Bed surface
Dimensions
Length
(mm)
4450
4450
4450
Driving
part Width
(mm)
1855
1855
1855
Concentrate
part Width
(mm)
1546
1546
1546
Max.feeding
size(mm)
2
0.5
0.15
Feeding
amount
(t/d)
30-60
10-20
15-25
Feeding
thickness
(%)
25-30
20-25
15-25
Stroke
(mm)
16-22
11-16
8-16
Frequency
(f)
45-48
48-53
50-57
Bed surface
Water quantity
(t/d)
80-150
30-60
10-17
Bed surface
Horizontal
obliquity(°)
2.5-4.5
1.5-3.5
1-2
Bed surface
Portrait
obliquity(%)
1.4
0.92
----
Table board
corner(°)
32-42
40
42
Concentrating
area(㎡)
7.6
7.6
7.6
Bed surface
Length ratio
2.6
2.6
2.6
Shape of
side-bed
surface
Rectangle
Zigzag
Triangle
Motor
power(kw)
1.1
1.1
1.1
Transmission
device
Eccentricity Linkage