PRODUCT CATEGORIES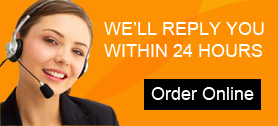 Overview
Sand Maker Introduction
Sand maker, also known as sand making machines, sand making machinery, vsi crusher and artificial sand maker, currently has become mainstream device in sand making industry instead of hammer crusher, roller crusher, rod mill and other traditional sand making machinery.
The sand maker produced by our company is suitable for fine crushing of all kinds of ores, cement, refractory, bauxite, corundum, broken glass and so on.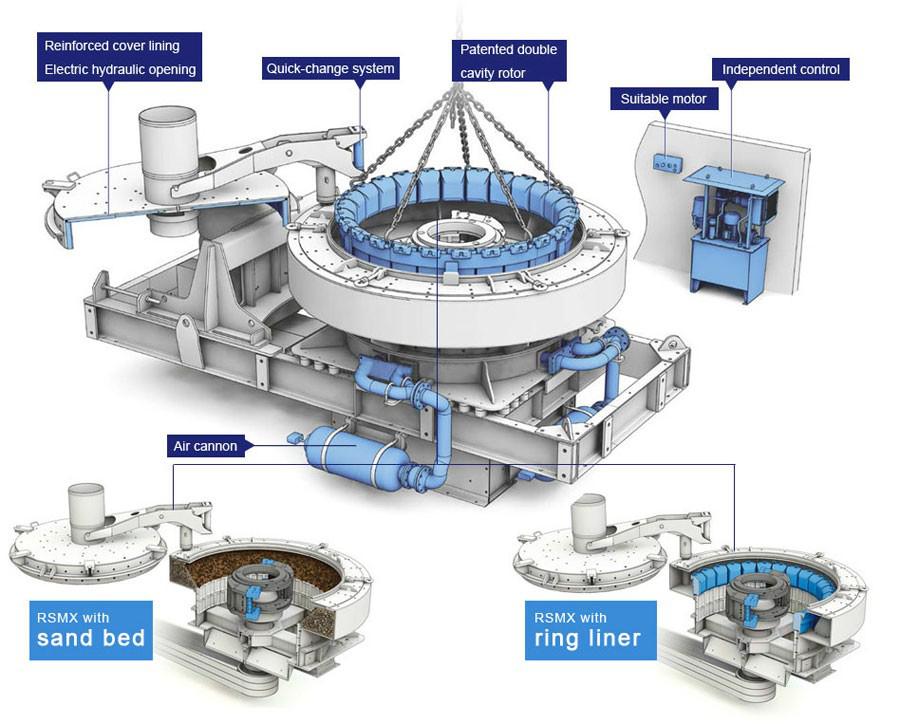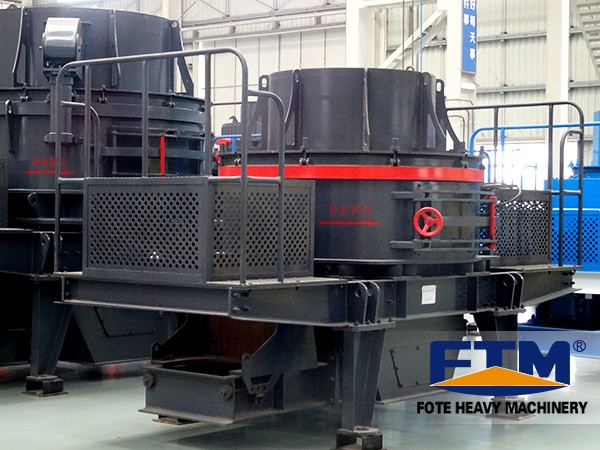 Sand Maker Features
1. Simple structure and low construction cost;
2. High crushing efficiency and energy saving;
3. Fine crushing and rough grinding functions;
4. Strong ability of filtering materials.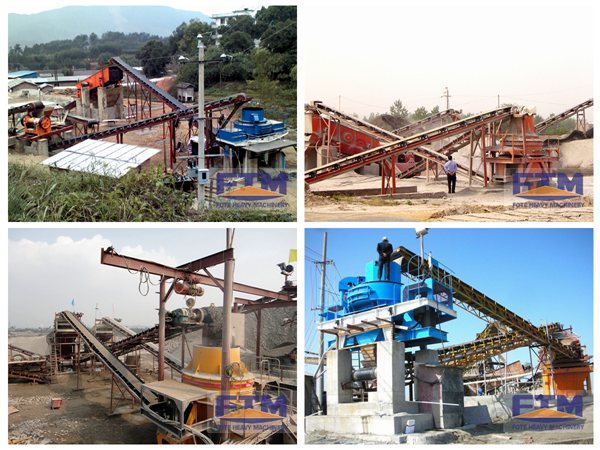 Sand Maker Working Principle
1. After entering the sand making machine or VSI crusher, materials are divided into two parts by the distributor. Some enter the high speed spinning impeller through the middle part of the distributor, get speeded up with the accelerated speed of hundred times of gravitational acceleration and thrown out of the three runners evenly spreading in the impeller at the speed of 60-70m/s.
2. Then some materials falling around the distributor are crushed and impact into the vortex motion cavity, get rebounded by the material lining, get impact inclined up to the top of the vortex motion cavity, then change the direction of motion and finally form the continuous material curtain with materials launched from the impeller runner.
3. Therefore, materials will suffer two or more times of impact, grinding and crushing in the vortex motion crushing cavity. The crushed materials are discharged from the discharge gate in the bottom of the sand maker.
Parameter
Model
specification
Max.feeding
size
(mm)
Power
(kw)
Rotation
speed of
impeller
(r/min)
Capacity
(t/h)
Overall
dimension
(L×W×H)
(mm)
FTM-06
35
2P 37-55KW
2000-3000
12-30
2500×1620×2600
FTM-07
45
4P 55-75KW
1500-2500
25-55
2700×1760×2800
FTM-09
50
4P 110-150KW
1200-2000
55-100
3900×2000×3070
FTM-10
60
4P 150-180KW
1000-1700
100-160
4600×2350×3450