PRODUCT CATEGORIES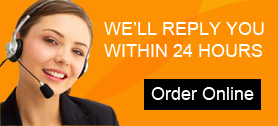 Overview
Pendulum Feeder Introduction
Pendulum feeder is suitable for beneficiation, coal, chemicals and other sectors. Pendulum feeder gives granular materials from the reservoir through the funnel to different types of receiving devices. Pendulum feeder can't feed dry powder and big granular material, otherwise, dust pollution phenomenon will be happened and the discharge port will be clogged.
Pendulum Feeder Features
Pendulum feeder enjoys steady vibration, reliable running, long life; its centrifugal force can be adjusted; its feeding flow can be controlled and changed at any time. The vibration motor is vibration source which has the following good characters: low noise, low power consumption, regulating performance, etc.
Pendulum Feeder Working Principle
When the electro motor is started, its power is transmitted to the reducer for reducing the speed through the V-shaped belt. The reduced power is transmitted to the eccentric gear with adjustable eccentric distance (the adjustment of the feeding amount needs to adjust the position of the eccentric gear) and the eccentric gear drives the baseboard of the pendulum to move back and forth like an arc through the connecting rod, so that the feeding mouth will open and close repeatedly. The rocks in the ore storage bin above the feeder machine are fed in from the feeding mouth and then evenly discharged from the machine to make sure the ball mill is evenly fed in with materials.
Parameter
Product Size
Processimg Capacity(t/h)
Motor Power
(kw)
400×400
0-12
1.1
600×600
3-25
2.2