PRODUCT CATEGORIES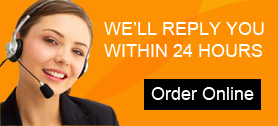 Overview
Magnetic Separator Introduction
Magnetic separator, with other names of wet magnetic separator, magnetic drum separator, china magnetic separator or magnetic separator machine, is suitable for removing iron powder for recycling powder materials.
Magnetic separator machine is also widely used in resource recycling, timber, mining, ceramics, chemicals, food and other industries. China magnetic separator is suitable to separate magnetite, pyrrhotite, roasted ore, ilmenite and other materials with granularity below 3mm. Wet magnetic separator is one of the most widely used and high-versatility machine in ore beneficiation industry.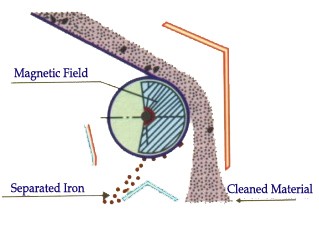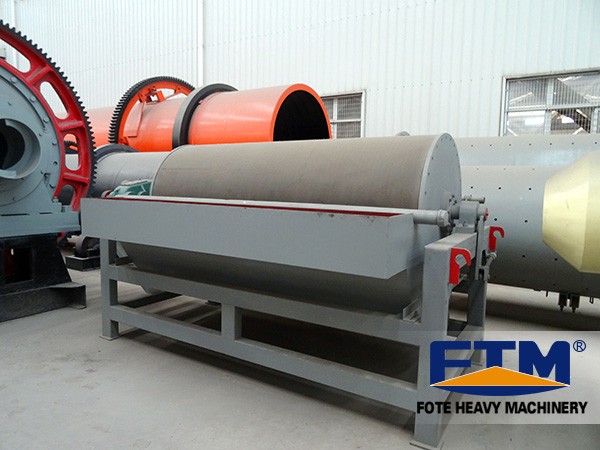 Magnetic Separator Features
1. The strength of magnetic field is strong;
2. Large wrap angle of magnetic system;
3. The strength of magnetic field is stability.

Magnetic Separator Working Principle
1. The pulp flows into cell body from the pulp box, and under the water flow of the feeding spray pipe, the mineral grain will go into the feeding area of the cell body in the loose condition. In the magnetic field of magnetic separator machine, the magnetic ore particles will have magnetic gathering and form magnet group or magnet chain which is influenced by the magnetic force inside the pulp and moves to the magnetic pole of the wet magnetic separator or magnetic drum separator and finally is absorbed onto the cylinder.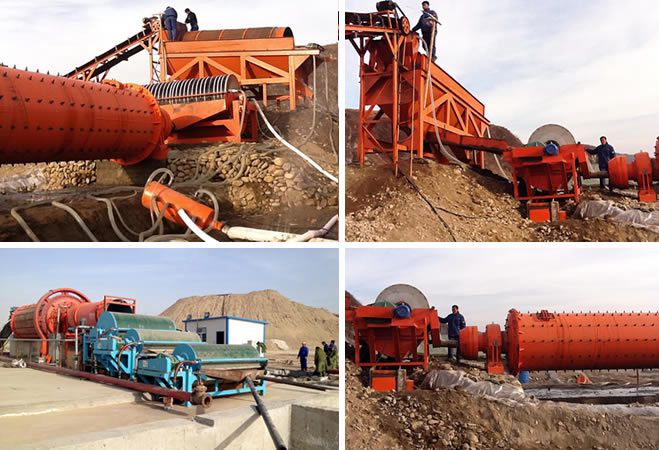 2. Since the polarity of the magnetic pole along the rotary direction of the cylinder is alternately arranged and is fixed during the working process, when the magnet group or magnet chain rotate with the cylinder, it will have magnetic mixing due to the alternation of the polarity, as a result of which, the non magnetic ore such as gangue mixed up with the magnet group or magnet chain will split away off in the stirring, and the magnet group or magnet chain that is finally absorbed onto the surface of the cylinder is concentrate.
3. The concentrate rotates to the edge of the magnetic system where the magnetic force is the weakest along with the cylinder, and under the water flow of the discharging spray pipe, it will be discharged to the concentrate chute. If the roller is all magnetic roller, the ore discharging is completed by brush roll. The non magnetic and weak magnetic minerals are kept in the pump and are discharged from the chute with the pulp to become tailing.
Parameter
Model
Shell diameter
(mm)
Shell lenght
(mm)
Shell rotation
speed(r/min)
Feeding size
(mm)
Processing capacoty
(t/h)
Power(kw)
CTB6012
600
1200
<35
2-0
10-20
1.5
CTB6018
600
1800
<35
2-0
15-30
2.2
CTB7518
750
1800
<35
2-0
20-45
2.2
CTB9018
900
1800
<35
3-0
40-60
3
CTB9021
900
2100
<35
3-0
45-60
3
CTB9024
900
2400
<28
3-0
45-70
4
CTB1018
1050
1800
<20
3-0
50-75
5.5
CTB1021
1050
2100
<20
3-0
50-100
5.5
CTB1024
1050
2400
<20
3-0
60-120
5.5
CTB1218
1200
1800
<18
3-0
80-140
5.5
CTB1224
1200
2400
<18
3-0
85-180
7.5
CTB1230
1200
3000
<18
3-0
100-180
7.5
CTB1530
1500
3000
<14
3-0
170-280
11