PRODUCT CATEGORIES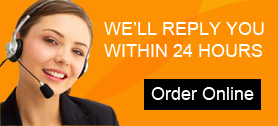 Overview
Heavy Hammer Crusher Introduction
Heavy hammer crusher, also named as single stage hammer crusher manufacturer and hammer crusher machine, is applied to crushing various raw materials in highways, high-speed railways, tunnels, large bridge, cement, metallurgy, building materials, coal, and chemical industry. The single stage hammer crusher manufacturer has large feeding size and small discharging size. The single hammer of hammer crusher machine has large weight, and the rotor speed is reasonable, which fully embodies the advantages of crushing light material with heavy hammer.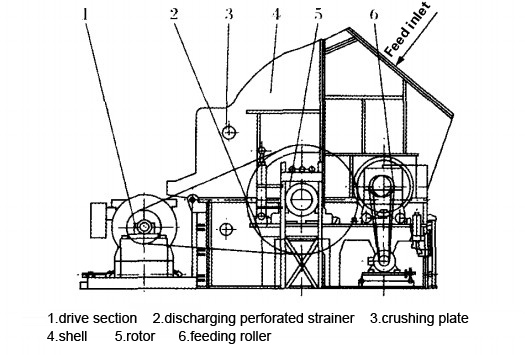 Heavy Hammer Crusher Features
Heavy hammer crusher is new type of crusher improved based on the PC series crushers, according to users' feedback. Compared with traditional hammer crusher, the heavy hammer crusher enjoys heavy hammer head, high crushing line speed and other striking features, as well as large feeding size, large crushing ratio, low maintenance costs, etc.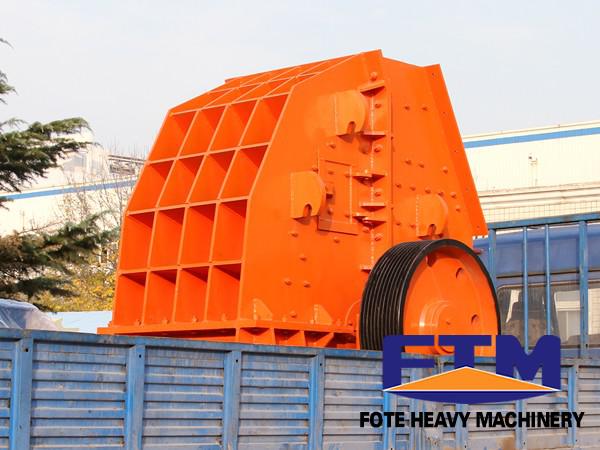 Heavy Hammer Crusher Working Principle
Main working part of heavy hammer crusher is the rotor of hammer (also known as the hammer head), and the rotor is formed by spindle, disc, pin roll and a hammer, and the rotor is driven by motor to make high-speed revolution in crushing cavity.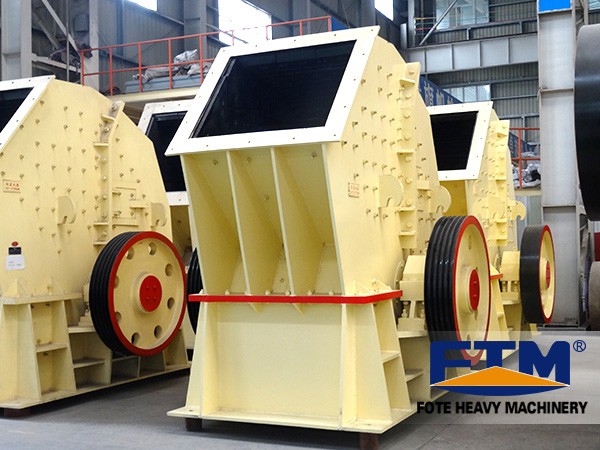 Materials are fed from the upper feeding port into the machine, and then be crushed by impact, shear, grinding and crushing of high-speed rotating hammer. Sieve is designed in the lower part of the rotor, so crushed item less than the size of mesh size will be discharged through the sieve board, while crushed item larger than the opening size will be left on the sieve plate for continues crushing and grinding by hammer, and finally be discharged through the sieve board.
Parameter
Model
Rotor diameter×length
(mm)
Feed opening Length×width
(mm)
Feeding size
(mm)
Capacity
(t/h)
Power
(kw)
Total weight
(t)
PCZ1308
1300×790
910×890
≤400
100-160
132
2880×2130×2390
PCZ1410
1400×1000
1020×750
≤500
180-230
4P 160/2×90
2830×2100×2485
PCZ1610
1600×1000
1150×1000
≤600
260-350
132×2
3370×2415×2750
PCZ1615
1600×1500
1400×1000
≤600
380-550
200×2
3370×2925×2750
PCZ1716
1700×1600
1640×1300
≤650
600-850
250×2
3520×3000×3210
PCZ1720
1700×2000
1980×1300
≤650
700-1000
400×2
3670×3390×3330
PCZ1920
1900×2000
1850×1600
≤800
900-1500
500×2
3729×3300×4450
PCZ2225
2200×2500
2100×2300
≤1200
1500-3000
1250
4620×5380×4780