PRODUCT CATEGORIES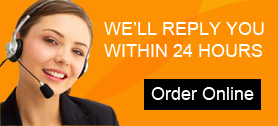 Overview
Flotation Machine Introduction
In order to achieve the separation of mineral particles, mineral surface must have different wettability, and required quantity and quality of foam and proper mechanical equipment are needed for making them into products with different nature and quality, and the proper mechanical equipment is flotation machine (flotation cell, flotation-cell, flotation cells or flotation concentrator).
Flotation machine is important equipment to achieve flotation process, and the performance of flotation machine has a significant relationship with the flotation effect.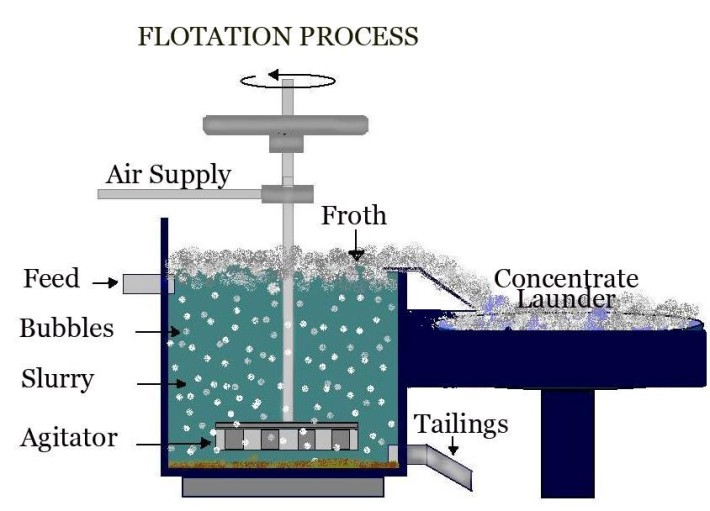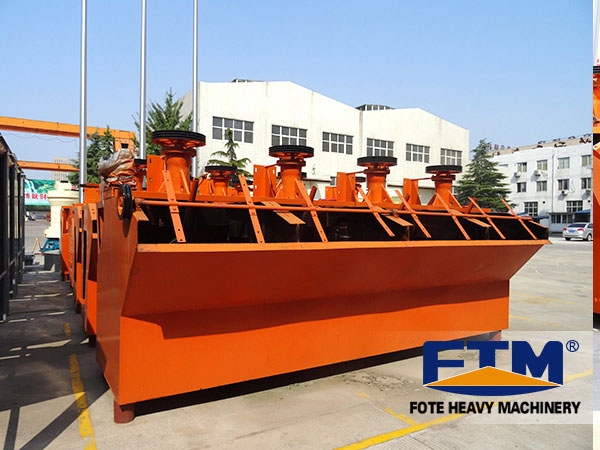 Flotation Machine Features
Flotation machine is with large inspiratory capacity and low energy consumption and horizontal arrangement, so foam pump is needn't. The peripheral speed of the impeller is low and the life of impeller cover is long.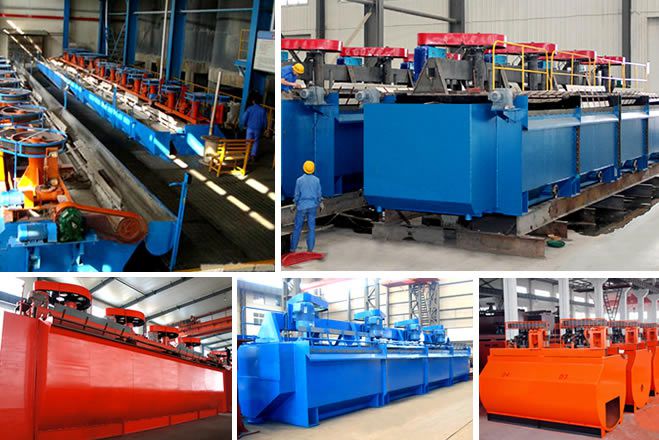 Flotation Machine Working Principle
Flotation cells run by the triangle belt of the electrical motor driving the impellor to rotate, producing centrifugal effect which will form negative pressure, and on one hand it will absorb sufficient air in order to mix with the pulp, and on the other hand it will mix the pulp in order to mix with the reagents, and at the same time will refine the foam in order to stick the minerals onto the foam, and float on the surface of the pulp in order to become mineralization foam. The workers can adjust the height of the flashboard and control the liquid level in order to scrap the useful foam.
Parameter
Category
Specification
Model
Effective
cubage
(m³)
Processing
capacity
(m³/min)
Main shaft loam board
Dimensions
(L×W×H)
(m)
Single
trough
Weight
(t)
Power
(kw)
Rotate
speed
(r/min)
Rotate
speed
(r/min)
Power
(kw)
XJK type
flotation
machine
XJK-0.35
0.35
0.18-0.4
1.5
483
25
1.1
0.7×0.7×0.7
0.5
XJK-0.62
0.62
0.3-0.9
3.0
400
25
1.1
0.90×0.82×0.85
1.0
XJK-1.1
1.1
0.6-1.6
5.5
330
25
1.1
1.1×1.1×1
1.4
XJK-2.8
2.8
1.5-3.5
11
280
25
1.1
1.75×1.6×1.1
2.5
XJK-5.8
5.8
5-7
22
240
25
1.5
2.2×2.2×1.2
3.6
SF type
flotation
machine
SF-0.37
0.37
0.2-0.4
1.5
386
25
1.1
0.7×0.7×0.75
0.5
SF-0.7
0.7
0.3-0.9
3
400
25
1.1
0.9×0.82×0.95
1.0
SF-1.2
1.2
0.6-1.6
5.5
330
25
1.1
1.1×1.1×1.1
1.9
SF-2.8
2.8
1.5-3.5
11
268
25
1.1
1.75×1.6×1.15
2.6
SF-4
4
2-4
15
220
25
1.5
1.85×2.05×1.2
2.9
SF-8
8
4-8
30
191
25
1.5
2.2×2.9×1.4
4.2
SF-10
10
5-10
30
191
25
1.5
2.2×2.9×1.7
4.5
SF-20
20
5-20
30×2
191
25
1.5
2.85×3.8×2
9.9
JJF type
flotation
machine
JJF-2
2
1-3
7.5
443
25
1.5
1.4×1.4×1.1
1.7
JJF-4
4
2-4
11
305
25
1.5
1.6×2.15×1.25
2.4
JJF-8
8
4-8
22
233
25
1.5
2.2×2.9×1.4
4.5
JJF-10
10
5-10
22
233
25
1.5
2.2×2.9×1.7
4.9
JJF-16
16
5-16
30
180
25
1.5
2.85×3.8×1.7
8.0
JJF-20
20
5-20
37
180
25
1.5
2.9×3.8×2.0
10.5