PRODUCT CATEGORIES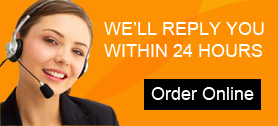 Overview
Flat Die Pellet Mill Introduction
Flat die pellet mill or flat die pellet machine uses two-stage driving of belt and worm and gear, with smooth running, low noise, gravity feeding, no blocking, spindle speeds of roughly 60rpm, and line speeds of roller roughly 2.5m/s, so flat die pellet machine can effectively remove the gas and increase the tightness of product.
The lower line speeds can reduce noise and wear in runtime, so the flat die pellet mill can produce products with high fat and high molasses. In addition, the roller bearing has lasting lubrication and special seal, which can prevent lubricant contaminated and reduce the loss of lubricant in the pelleting process.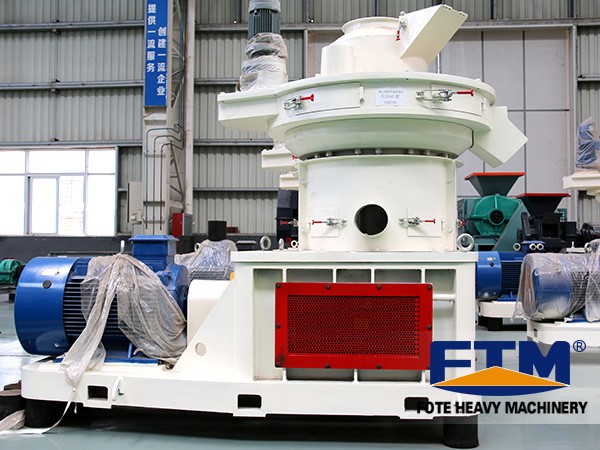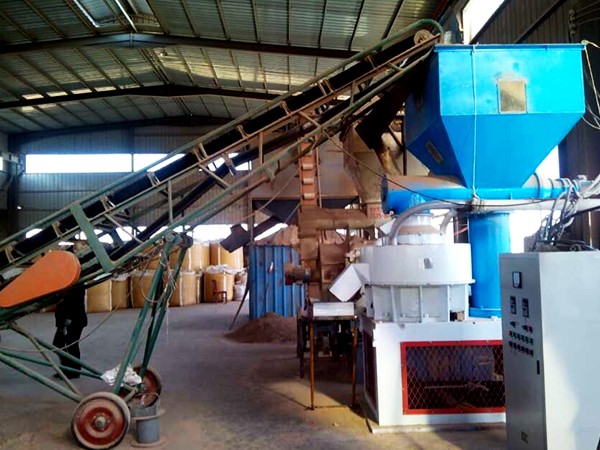 Flat Die Pellet Mill Features
1. The finished products of the flat die wood pellet machine made by Fote Machinery-one of China famous flat die pellet mill suppliers is dried without drying (The moisture of raw material is not less than 13% of the national export standards). Fote flat die pellet mill is equipped with differential mechanism, Cardan drive, electrical machine or diesel engine, with low power, high output, and easy to operate.
2. Fote flat die pellet mill uses new technology of extrusion-granulation, polishing and finishing, which thoroughly solves the traditional granulation process problems of low organic ingredients (around 30%), difficult to pellet, raw materials required to be dried, and other critical technical problems.
3. Fote flat die pellet mill machine can produce ball type organic fertilizer, organic and inorganic fertilizer and bio-organic fertilizer, with smooth and rounded grain, high strength, good fluidity, etc.
4. Fote flat die pellet mill machine uses unique three-in-one technology to complete the process of low temperature drying, cooling and screening in one time, with low equipment investment and low running cost. Microbial survival rate can be up to 90% or above it.
Flat Die Pellet Mill Working Principle
When the flat die pellet mill works, the compression roller and stamper make relative motion to compress and compact materials into die holes, and then be cut into grain or block through floccitation. Flat die pellet mill is divided into two transmission forms: 1. The mill frame is fixed on the enclosure, the spindle drives the stamper to rotate; 2. The compression moulding is fixed, the spindle drives pressure roller to work, while the pressure roller does both revolution and rotation. The two driving models of flat die wood pellet machine have the same principle.
Parameter
Model
Matching power
Fodder yield
(kg/h)
Output of sawdust
(kg/h)
Net weight/gross weight
(kg)
Packing measurement
(mm)
ZLSP120A
Equipped with 8 horse-power diesel engine
75-100
40-80
120/140
900*440*730
ZLSP120B
Three-phase 3kw One-phase 2.2kw
75-100
40-80
210
670*390*910
ZLSP150A
Equipped with 6.5 horse-power diesel engine
100-150
50-90
180/220
870*440*700
ZLSP150A
Equipped with 8 horse-power diesel engine
100-150
50-90
180/220
870*440*700
ZLSP200A
Three-phase 4kw
90-120
50-90
95/110
700*350*650
ZLSP200B
Equipped with 15 horse-power diesel engine
250-350
80-120
210/240
900*430*950
ZLSP200B
Three-phase 7.5kw motor
200-300
80-120
200/230
1000*460*900
ZLSP200C
Three-phase 7.5kw motor
200-300
80-120
200/230
1000*460*900
ZLSP230A
Equipped with 22 horse-power diesel engine
300-400
150-300
280/310
1180*560*1020
ZLSP230B
Three-phase 11kw motor
300-400
150-300
290/320
1140*470*970
ZLSP230C
Three-phase11kw motor
300-400
150-300
290/320
1140*470*970
ZLSP260A
Equipped with 30 horse-power diesel engine
400-600
200-450
330/360
1200*500*1070
ZLSP260B
Three-phase 15kw motor
400-600
200-450
320/360
1120*490*1070
ZLSP260C
Three-phase 15kw motor
400-600
200-450
320/360
1120*490*1070
ZLSP300A
Equipped with 55 horse-power diesel engine
600-800
300-600
410/450
1220*600*1000
ZLSP300B
Three-phase 22kw motor
600-800
300-600
480
1170*520*1070
ZLSP300C
Three-phase 22kw motor
600-800
300-600
480
1170*520*1070
ZLSP360A
Equipped with 55 horse-power diesel engine
700-900
500-700
470/500
1220*600*1000
ZLSP360B
Three-phase 22kw motor
700-900
500-700
500
1270*520*1070
ZLSP360C
Three-phase 22kw motor
700-900
500-700
500
1270*520*1070
ZLSP400A
Equipped with 55 horse-power diesel engine
900-1100
400-800
550/585
1320*600*1050
ZLSP400B
Three-phase 30kw motor
900-1100
400-800
580
1470*600*1150
ZLSP400C
Three-phase 30kw motor
900-1100
400-800
580
1470*600*1150