PRODUCT CATEGORIES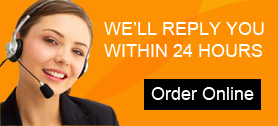 Overview
Cone Crusher Introduction
Cone crusher has another name of hydraulic cone crusher, and it is used to crush various raw materials in the following industries of metallurgy, building materials, road building, chemical and silicate.
China hydraulic cone crusher has advantages of larger crushing ratio, higher crushing efficiency, lower energy consumption and regular grain size, so it's suitable for crushing various ores and stones. Fote Machinery is famous cone crushers manufacturer and cone crusher supplier in China.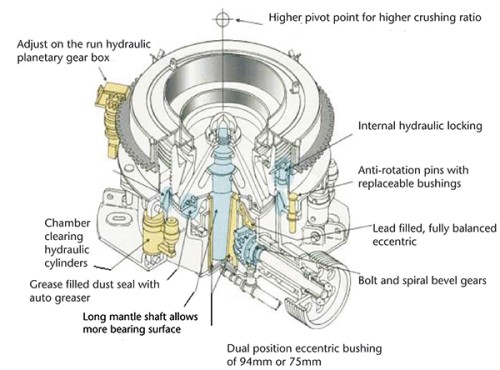 Cone Crusher Features
1. Strong production capacity, stable performance;
2. Long life of quick-wear parts, low operating cost;
3. Continuous lubrication is provided by lubrication oil station for reducing maintenance time.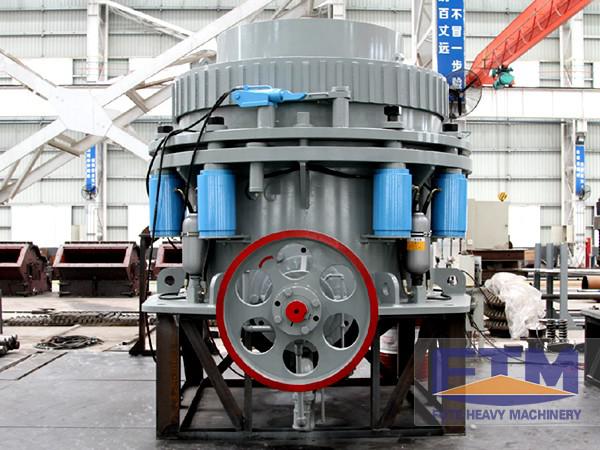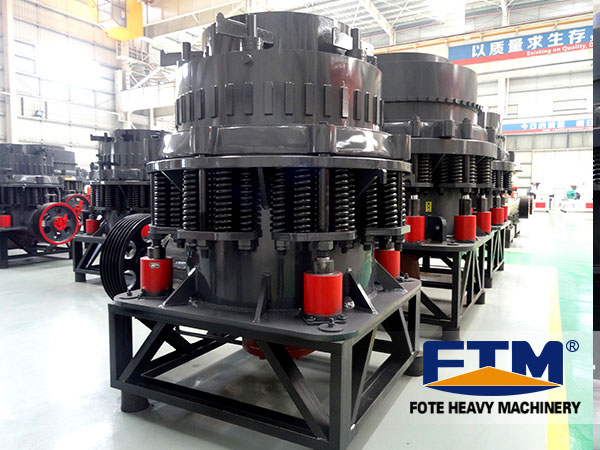 Cone Crusher Working Principle
When hydraulic cone crushers begin to work, the electro motor drives the eccentric sleeve through the spring coupling, drive shaft and a pair of angle gear, so that the crushing wall of cone crusher gets close to and then gets away from the surface of the rolling mortar wall fixed on the adjusting sleeve, and the ores inside the crushing chamber will be constantly impacted, squeezed and bent to be crushed.
Parameter
Specification
Model
Diameter
of large
end of
crushing
cone
(mm)
Max.feeding
size(mm)
Width of
discharge
opening
(mm)
Processing
capacity
(t/h)
Motor
power
(kw)
Total
weight
(t)
Dimensions
(L×W×H)
(mm)
Φ600
PYB600
600
65
12-25
40
8P 30
5
2234×1370×1675
PYD600
35
3-13
12-23
5.5
2234×1370×1675
Φ900
PYB900
900
115
15-50
50-90
8P 55
11.2
2692×1640×2350
PYZ900
60
5-20
20-65
11.2
2692×1640×2350
PYD900
50
3-13
15-50
11.3
2692×1640×2350
Φ1200
PYB1200
1200
145
20-50
110-168
8P 110
24.7
2790×1878×2844
PYZ1200
100
8-25
42-135
25
2790×1878×2844
PYD1200
50
3-15
18-105
25.3
2790×1878×2844
Φ1750
PYB1750
1750
215
25-50
180-360
8P 160
50.3
3910×2894×3809
PYZ1750
185
10-30
80-210
50.3
3910×2894×3809
PYD1750
85
5-13
60-180
50.2
3910×2894×3809
Φ2200
PYB2200
2200
300
30-60
420-700
8P 280-260
80
4622×3302×4470
PYZ2200
230
10-30
130-410
80
4622×3302×4470
PYD2200
100
5-15
80-200
81.4
4622×3302×4470