PRODUCT CATEGORIES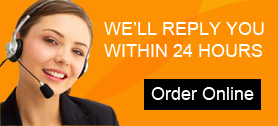 Overview
Cone Ball Mill Introduction
Cone ball mill (other name: energy-saving ball mill or ball mill machine) is a common ball mill in mineral dressing process. The structure of conical ball mill is different from intrinsic ball mill, because its body and chassis are integration, so the user can put them down on the basic plane at one time when install them.
The main bearing of cone ball mill uses double raw self-aligning roller bearing, which can reduce 30% energy consumption, and improve its fine grit and processing capacity by 15 ~ 20% times.
Fote is one of the most professional cone ball mill manufacturers in china, welcome to visit.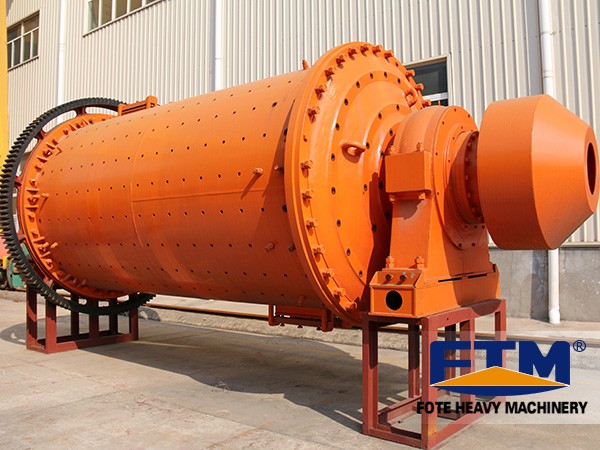 Cone Ball Mill Features
1. Cone ball mill can be installed horizontally, vertically and slantingly.
2. Cone ball mill is with large starting torque and vibration.
3. Steady and reliable running.
Cone Ball Mill Working Principle
Cone ball mill is a horizontal cylindrical rotating device. It is a grate ball mill with two cells. Materials enter evenly into the first house from feeder machine to material hollow shaft. There are stepped lining plates, corrugated plates and ball mills in the cell. The barrel rotates, producing centrifugal force which brings ball mills at a certain height. Then the cone ball mills fall down, hitting and grinding materials. After coarse crushing in the first house, materials enter into second house though a single every warehouse. There are plane liners and cone ball mills in this house. Materials are grinded again in this house. The powders are discharged out by unload plate.
Parameter
Model
Shell rotation speed
(r/min)
Ball load
(t)
Feeding size
(mm)
Discharging size
(mm)
Capacity
(t/h)
Motor power
(kw)
Total weight
(t)
Ф900×1800
36-38
1.5
<20
0.075-0.89
0.65-2
18.5
5.85
Ф900×3000
36
2.7
<20
0.075-0.89
1.1-3.5
22
6.98
Ф1200×2400
36
3
<25
0.075-0.6
1.5-4.8
30
13.6
Ф1200×3000
36
3.5
<25
0.074-0.4
1.6-5
37
14.3
Ф1200×4500
32.4
5
<25
0.074-0.4
1.6-5.8
55
15.6
Ф1500×3000
29.7
7.5
<25
0.074-0.4
2-5
75
19.5
Ф1500×4500
27
11
<25
0.074-0.4
3-6
110
22
Ф1500×5700
28
12
<25
0.074-0.4
3.5-6
130
25.8
Ф1830×3000
25.4
11
<25
0.074-0.4
4-10
130
34.5
Ф1830×4500
25.4
15
<25
0.074-0.4
4.5-12
155
38
Ф1830×6400
24.1
21
<25
0.074-0.4
6.5-15
210
43
Ф1830×7000
24.1
23
<25
0.074-0.4
7.5-17
245
43.8
Ф2100×3000
23.7
15
<25
0.074-0.4
6.5-36
155
45
Ф2100×4500
23.7
24
<25
0.074-0.4
8-43
245
56
Ф2100×7000
23.7
26
<25
0.074-0.4
12-48
280
59.5
Ф2200×4500
21.5
27
<25
0.074-0.4
9-45
280
54.5
Ф2200×6500
21.7
35
<25
0.074-0.4
14-26
380
61
Ф2200×7000
21.7
35
<25
0.074-0.4
15-28
380
62.5
Ф2200×7500
21.7
35
<25
0.074-0.4
15-30
380
64.8
Ф2400×3000
21
23
<25
0.074-0.4
7-50
245
58
Ф2400×4500
21
30
<25
0.074-0.4
8.5-60
320
72
Ф2700×4000
20.7
40
<25
0.074-0.4
22-80
380
95
Ф2700×4500
20.7
48
<25
0.074-0.4
26-90
480
102
Ф3200×4500
18
65
<25
0.074-0.4
As per process conditions
630
149
Ф3600×4500
17
90
<25
0.074-0.4
As per process conditions
850
169
Ф3600×6000
17
110
<25
0.074-0.4
As per process conditions
1250
198
Ф3600×8500
18
131
<25
0.074-0.4
45.8-256
1800
260
Ф4000×5000
16.9
121
<25
0.074-0.4
45-208
1500
230
Ф4000×6000
16.9
146
<25
0.074-0.4
65-248
1600
242
Ф4000×6700
16.9
149
<25
0.074-0.4
75-252
1800
249
Ф4500×6400
15.6
172
<25
0.074-0.4
84-306
2000
280
Ф5030×6400
14.4
216
<25
0.074-0.4
98-386
2500
320
Ф5030×8300
14.4
266
<25
0.074-0.4
118-500
3300
403
Ф5500×8500
13.8
338
<25
0.074-0.4
148-615
4500
525