PRODUCT CATEGORIES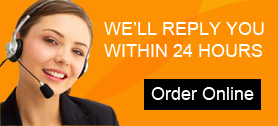 Overview
Active Lime Production Line Introduction
Active lime production line refers to the production line of active lime. Generally, rotary kiln can be divided into cement kiln, metallurgy chemical kiln and lime kiln according to different raw materials.
Qualified limestone is stored in silos, and then be shipped into the silo on the top of the preheater, preheater top of the silo. Limestone is heated by flue gas with 1150 ℃ in preheater kiln to 900 ℃, and about 30% limestone will be decomposed and sent into the rotary kiln, then limestone will be decomposed into CaO and CO2 in rotary kiln.
Decomposed material will enter into the cooler and be cooled to below 100 ℃ by cold air and discharged. Finished lime will be sent to finished products warehouse via vibrating feeder, bucket conveyors, bucket elevators and belt conveyors.